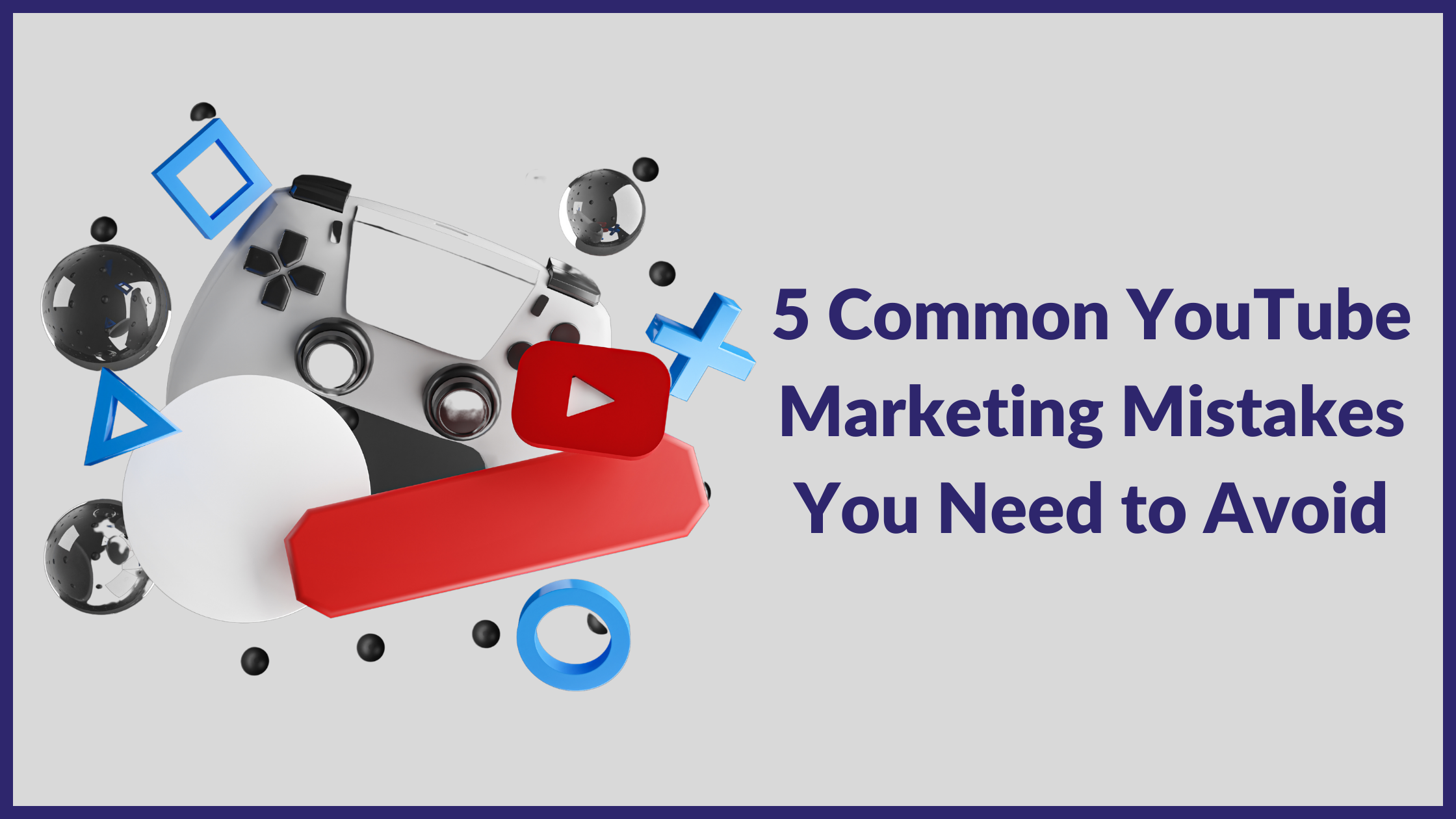 MrBeast, the world-famous YouTube sensation, has won millions of hearts and minds with his daring antics and heartwarming gestures of compassion. He is a great innovator in the internet entertainment industry, and his imagination knows no limitations.
Mr. Beast continuously pushes the boundaries of what is possible with his unlimited energy and unwavering attitude. He never backs down from a challenge, whether it is donating millions of dollars to charity, attempting to spend 24 hours in a scary house, or constructing the biggest Lego tower in the world.
Mr. Beast is a brilliant storyteller and a thrill-seeker, and a philanthropist. He crafts stories that keep us on the edge of our seats and motivate us thanks to his special ability to connect with his audience.
MrBeast has earned his name through YouTube. YouTube marketing can be a really effective tool for connecting with your audience and promoting your goods or services, regardless of whether you're a small business owner, a social media influencer, or just someone wanting to build their own brand.
YouTube is the second-largest search engine in the world and a great place to promote your content, with over 2 billion monthly active users and over 1 billion hours of video watched daily. There is a waiting audience for your message, whether you produce fun product evaluations, interesting educational content, or interesting how-to films.
But how can you stand out from the crowd on a platform with so much competition? YouTube marketing can help with that. You may attract a larger audience, increase traffic to your website, and eventually expand your brand by adopting the most recent ideas and techniques to optimize your videos and channel. 
This blog will examine the ins and outs of YouTube marketing and point out the basic mistakes that should be avoided while working on YouTube Marketing. So settle back, grab a pen and piece of paper, and get ready to up your YouTube game!
About YouTube Marketing
One of the best strategies for companies to develop their brand and interact with a large and varied audience is through YouTube marketing. When used effectively, YouTube marketing may lead to greater engagement, higher sales, and brand expansion. Marketers frequently commit several errors when trying to capitalize on the YouTube market.
5 Common YouTube Marketing Mistakes
Here are the top 5 YouTube marketing mistakes that should be avoided.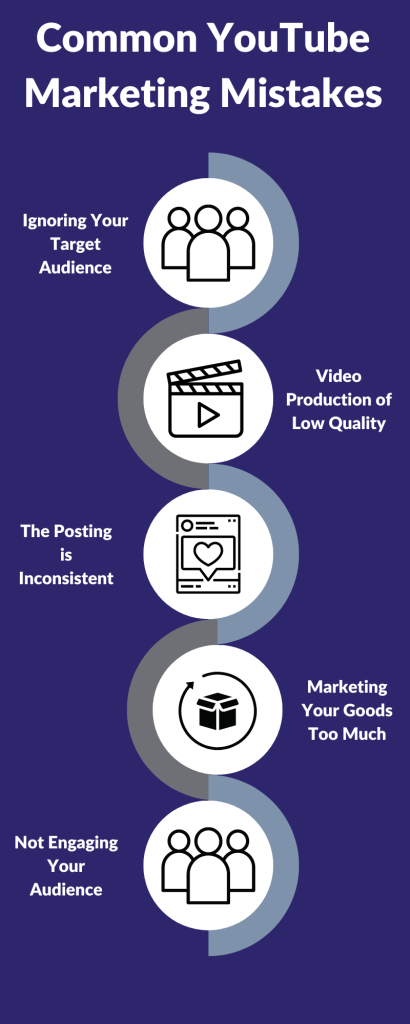 1. Ignoring Your Target Audience
Not focusing on the correct audience is one of the major errors that companies make when using YouTube as a marketing tool. Understanding your target audience is crucial to provide content that resonates with them. For your films to appeal to them, you must understand their demographics, hobbies, and preferences. Your videos won't perform well if you don't grasp your target audience since they won't be engaged.
2. Video Production of Low Quality
Regarding YouTube marketing, the caliber of your video material is essential. Poorly made films with poor audio quality or low resolution will alienate your viewers and undermine the trustworthiness of your business. Make sure your high-quality films have crystal-clear audio and sharp images. High-quality videos will hold your audience's attention, engage them, and enhance their perception of your business.
3. The Posting is Inconsistent
Regularly publishing your videos is a key component of YouTube marketing. But many companies don't do this, and as a result, they lose the interest of their customers. You must keep a regular posting schedule if you want to establish a significant YouTube presence. To ensure your audience knows when to anticipate new content, you can choose a specific day or hour to release your videos.
4. Marketing Your Goods Too Much
One of the main objectives of YouTube marketing is product or service promotion. Unfortunately, a common error firms make in promoting their goods in their films. Your viewers will lose interest in your films if you over-promote your goods, and they will perceive it as a sales pitch. Instead, produce interesting and educational material showcasing your items' qualities and advantages.
5. You Are Not Engaging Your Audience
Building a relationship with your audience on YouTube is highly recommended. Building an audience-centered community around your brand requires interaction with your audience. Several companies make the error of not answering comments or neglecting customer feedback. This is a serious error since it implies that you don't respect the views of your viewers. To establish a solid connection with your audience, you should always respond to comments, accept criticism, and engage with them.
Every View Matters
While YouTube marketing may be a very profitable technique of brand building, a few blunders can bring an entire marketing effort crashing down. Keep in mind these typical errors to ensure the success of your YouTube marketing campaign's success if you want to interact with a larger, more diversified audience and increase brand exposure and sales.
Marketing on YouTube is a great way for companies to reach their target demographic and advertise their goods or services. But it's simple to make errors that could prevent you from succeeding. To ensure the success of your campaign, you must avoid the YouTube marketing blunders we've covered in this blog.
Hiring YouTube marketing services can also enhance your YouTube channel and gain positive results. You can build a solid YouTube presence and expand the reach of your business by knowing your target audience, creating high-quality videos, staying consistent, avoiding over-promotion, and engaging with your audience.