These days the market is in talk over automation. With ChatGPT's launch in November 2022, there were various speculations about Google's move.
And here we are with Google Bard AI.
As per the official statement by Google's CEO Sundar Pichai,
"We've been working on an experimental conversational AI service, powered by LaMDA, that we're calling Bard. And today, we're taking another step forward by opening it up to trusted testers ahead of making it more widely available to the public in the coming weeks."
All About Google Bard AI"
Google has released a chatbot with AI called Bard. It bases its understanding on the LaMDA language model for the brand. Additionally, it is hooked directly into the web, unlike previous AI chatbots, allowing it to acquire current, fresh information.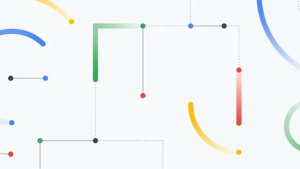 Bard aims to bring together the depth of human knowledge with our massive language models' strength, wit, and imagination.
The Language Model for Dialogue Applications (LaMDA) technology is the foundation for Google's Bard, which has been under development for a while.
AI And SEO
When talking about search, AI has results on search which are based on making a change that is ongoing to date. Users can now receive hundreds of different edges, including locations, historical activities, and devices. Search engines are evolving every day based on human needs. With this technological advancement and transitions taking place, the art of SEO is undergoing a great change. AI technology has the capacity to create specialized optimization strategies.
In today's competitive environment, page-one results are given priority over the SEO strategies we have all learned. The data provides a picture that is tailored to particular content landscapes when we utilize AI to examine the relationship between search intent and content. In other words, SEO tactics that are effective for one family of keywords may not be as effective for another respectively.
As SEO services providers, we take in regard AI initiatives over our work aspects into an edge of guidance.
How Does Bard Use Information?
Google Bard AI employs information to provide conversational responses to inquiries and questions. You can really conduct a discussion with the chatbot instead of entering keywords for a search result. These questions also allow for quite a bit of detail. Instead of more straightforward inquiries like the year a celebrity was born, Bard may, among other things, write out essays or provide programming examples.
Bard will be limited to a simplified version of LaMDA because it is a fairly large data model. At least for the time being, that is. Google is initially making Bard available in a beta-like testing stage. In addition to the brand's own testing, it will employ real-world feedback to enhance the platform and the language model.
Google will initially only allow "trusted testers" access to Bard. The entire public will be able to use the new AI chatbot in the upcoming weeks. Although Google hasn't said it yet, we anticipate it to happen within the next four weeks. The release date for Bard in Google Search is likewise tentative, although it will happen shortly.
Access Restricts
When ChatGPT was released, anyone may use it by logging into the OpenAI website and testing it out for free. With Bard, though, that won't be the case. Only a few chosen users will get access to Bard because it is still in the early testing stages and is not yet available to the general public. This indicates that, as of now, the general public cannot access Google Bard AI.
Microsoft takes a New Age Decision.
On 7 February, Microsoft came up with its set decision and what was even speculated as ChatGPT's integration into its search engine. In their official blog, they mentioned:
To provide better search, more thorough answers, a new chat experience, and the capacity to develop content, we are unveiling an entirely new, AI-powered Bing search engine and Edge browser today. Both are currently available in preview at Bing.com. We refer to these technologies as an AI copilot for the web.
According to Satya Nadella, chairman and CEO of Microsoft, "AI will radically transform every software area, starting with the largest category of the — search." To help people get more out of search and the web, we're launching Bing and Edge powered by AI copilot and chat today.
AI World Is Soon In Transition
AI can help us grasp what people are really looking for as more and more of them turn to Google for deeper understanding and insights. According to Pichai, we're starting with AI-powered search capabilities that condense complex information into simple formats so users can get a sense of the broad picture and then explore further.
As businesses worldwide make significant technological investments, the competition to employ artificial intelligence is intensifying. Businesses are putting money into AI to boost productivity and gain a competitive edge in the marketplace.
As a digital marketing agency, BetterGraph welcomes every technological transformation that can give an edge to the new and growing digital market space.
Stay Tuned for a detailed blog on the working of Google Bard.