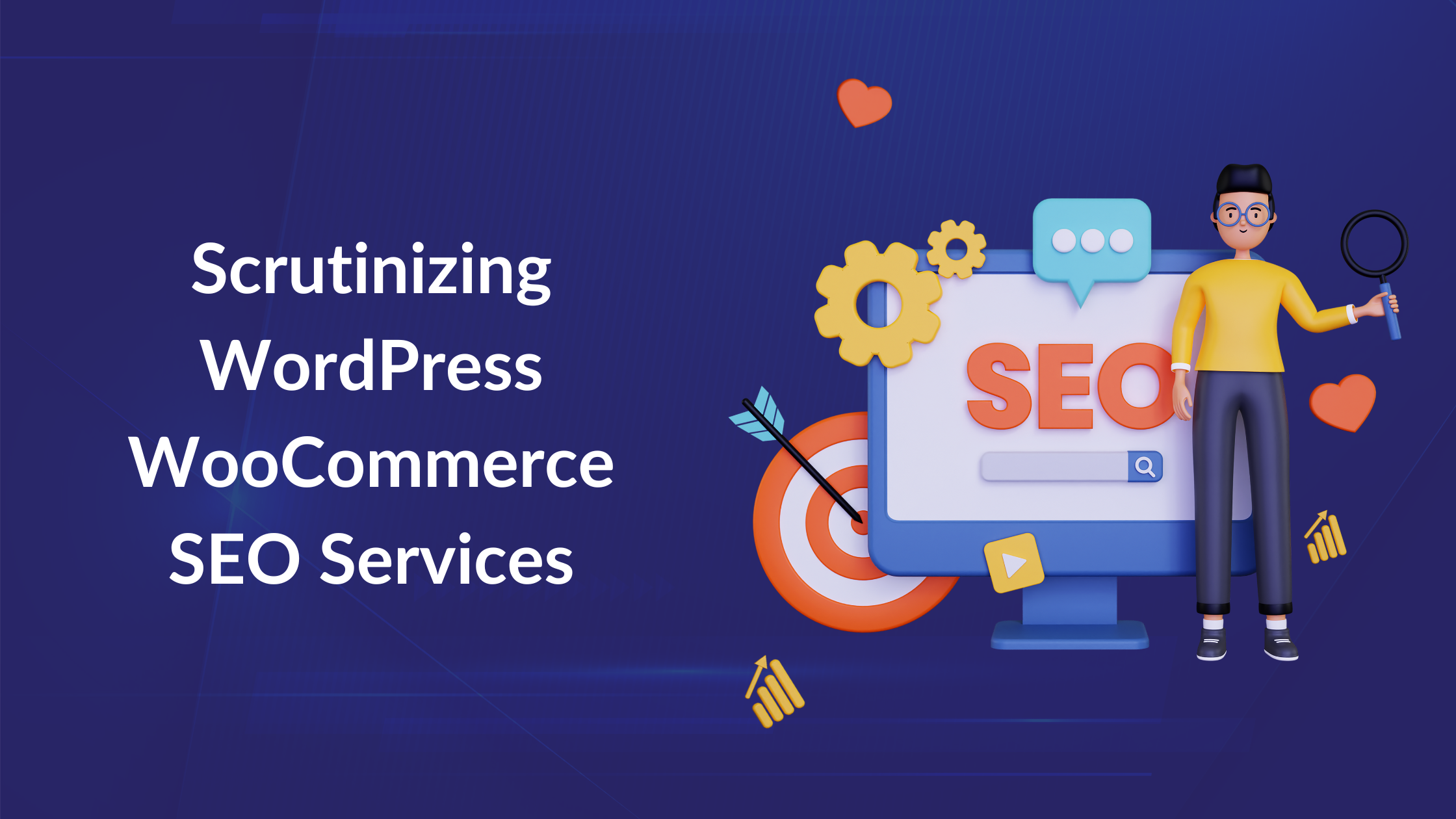 We are back with our blogs; the day's topic is WordPress WooCommerce SEO. 
Our blog, E-COMMERCE SEO: The Definitive Guide 2022, showed how SEO plays an essential role in an online store's success.
Let's get started with today's blog, understanding how to grow business with WordPress WooCommerce SEO services. To begin with, let's know WordPress, WooCommerce, and WooCommerce SEO.
Understanding WordPress
WordPress is an excellent platform for creating a variety of websites. It is a flexible CMS that can be used to develop websites for companies, portfolios, and e-commerce. Also it is a fantastic option for both big and small websites because it was created with usability and flexibility. WordPress SEO initiatives can boost a website's prominence and reputation, improve traffic flow, and boost conversions and sales.
Understanding WooCommerce
You can use the WordPress WooCommerce plugin to create an online store. It converts the default WordPress operating system into an eCommerce store that works flawlessly.
WooCommerce enables selling any good or service on your website to be simple and economical. It allows you to manage inventory, accept secure payments, sell real and digital goods, and automatically file your taxes.
WooCommerce SEO
WooCommerce SEO optimization is a continual process that calls for ongoing maintenance to function at its best. In contrast to other standalone platforms like Shopify, WooCommerce can provide a user experience, provided you are ready to put in a little extra effort on the optimization front.
Out of the box, WooCommerce is incredibly SEO friendly. It is built on top of the standard-compliant and SEO-friendly WordPress platform. But you can undoubtedly employ plugins and methods to boost the SEO of WooCommerce products.
It is up to you to add items like themes, goods, product descriptions, product pages, photos, and other content to your site when you launch an online store using WooCommerce. You are in charge of optimizing any extra content you include.
To consistently experience development in your search engine traffic and revenue, you must maintain your WooCommerce SEO strategy.
Ignoring SEO For WooCommerce= Big No
🚫
WooCommerce SEO is often ignored, a big hurdle in your store's success.
It is easy to establish a user-friendly, versatile store online using WordPress and WooCommerce. But you need to use a number of SEO techniques to draw customers to your store. SEO in WooCommerce is crucial if you want to attract customers without spending a fortune on search engines like Google, Bing, Yahoo, Yandex, Baidu, etc.
When we talk about SEO, we primarily concentrate on Google optimization. Because this powerful search engine is where most searches are conducted, you must place your web pages on the first page of the SERPs to ensure that you bring the most traffic possible to your website. As a result, you must employ suitable SEO techniques when optimizing your WooCommerce website.
Growing Business With WooCommerce
Here we go with the top benefits of WooCommerce SEO for growing business.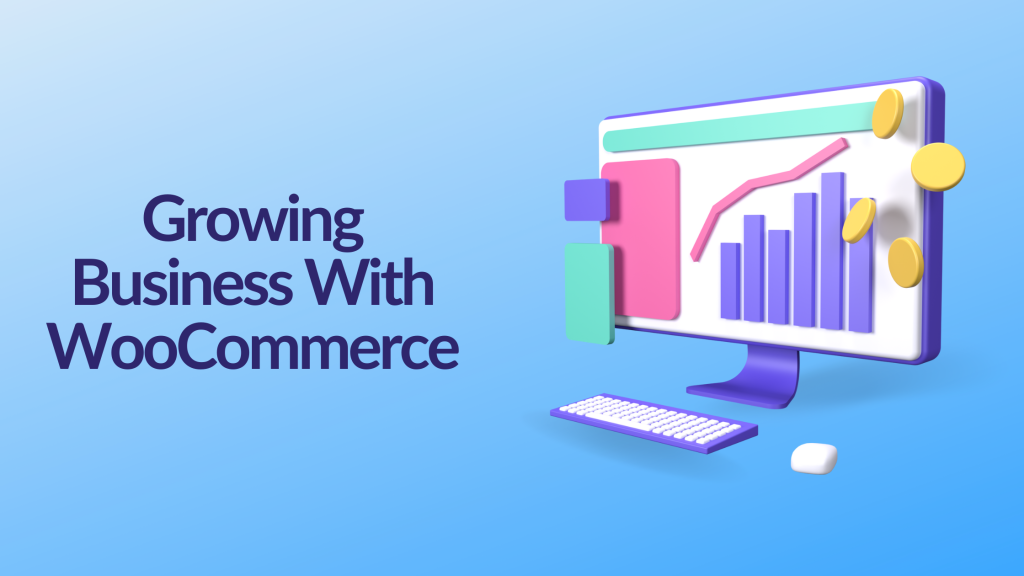 1. Extensive Features To Use:
One of the finest WooCommerce advantages for a business is its features. From product listings to orders and billing, WooCommerce has every part a new online business requires to get up and operate. The network allows users to sell anything, including physical things and digital downloads. Contrarily, the code is lean due to its modular structure, which offers only the features that users may need at any time.
WooCommerce can be improved, but it will run efficiently and consistently with the default features.
The following are some of WooCommerce's main characteristics:
Customizability

Built-in Blogging product classifications that are simple to manage

Descriptions and Tags

Product evaluations and ratings

Currency, language, and measurement unit customization for a location

Sorting and filtering of products
2. Secure Measures:
The WooCommerce development team works closely with security experts to give its customers the safest online experience possible. With just one click, the security updates can be quickly updated. You will have a very stable and secure platform to operate your business on if you keep your WooCommerce platform and plugins up to date.
3. Informational Analytics:
Without a thorough evaluation of your efforts, developing a solid and realistic sales plan is possible. The built-in analytics for WooCommerce is quite basic and easy to use for working. People with little to no experience with tracking installation will find the process extremely straightforward, thanks to built-in analytics. Consumer information, most-wanted items, and date-based sales are all available.
Pie charts make it simple to grasp data presented in graphs. Additionally, setting up Google Analytics in WooCommerce is a simple procedure that adds additional data and enables more in-depth research.
4. Flexibility and Affordability:
Compared to competing platforms, a WooCommerce solution is always significantly more affordable. It could take months to design, build, and implement a custom web store. Accordingly, depending on its size, a WooCommerce store can be set up in a few days. Design changes can be pretty expensive and time-consuming with a custom online store.
Finding new, reasonably priced, and used themes is critical when using WooCommerce. Although more features can be added quickly and cheaply, custom-built web stores demand a longer development cycle and a more significant investment.
Final Thoughts"
Starting an accessible eCommerce business is simple with the help of WordPress and WooCommerce. The essence clearly shows how working with WordPress WooCommerce SEO services in India is beneficial in growing and maintaining the website with the best effects. However, you must use SEO strategies to drive traffic to your website and expand your business.
With the above blog, we are clear that you will be getting a perfect advantage with WooCommerce SEO. In case of any comments, feel free to drop us!