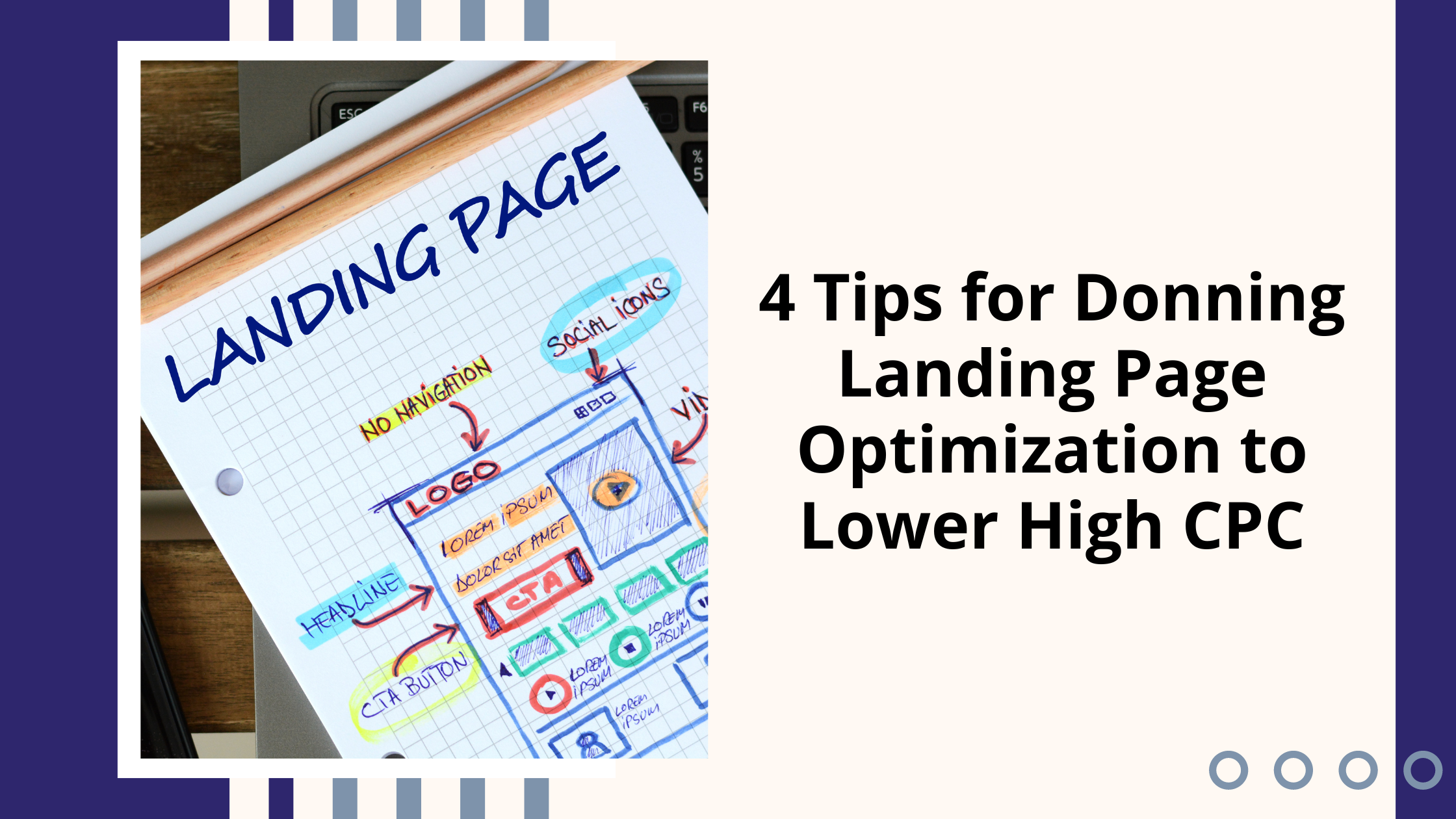 And here we are again; without thanks, we are not leaving. Our previous blog, Marketing Digitally: 5 Must-Have Digital Marketing Tools For Online Success, is filled with loads of likes and comments.

We highly appreciate the enthusiasm; even some viewers were interested in the landing page.
So here we are with the request, presenting landing page optimization tips to lower the haunting high CPC. Before this, let us understand what a landing page is all about.
All About Landing Page…
A landing page in digital marketing is a standalone web page designed expressly for a marketing or advertising campaign. It is the webpage where a visitor "lands" after clicking on a link in an email or an advertisement from Google, Bing, YouTube, Facebook, Instagram, Twitter, or another equivalent website.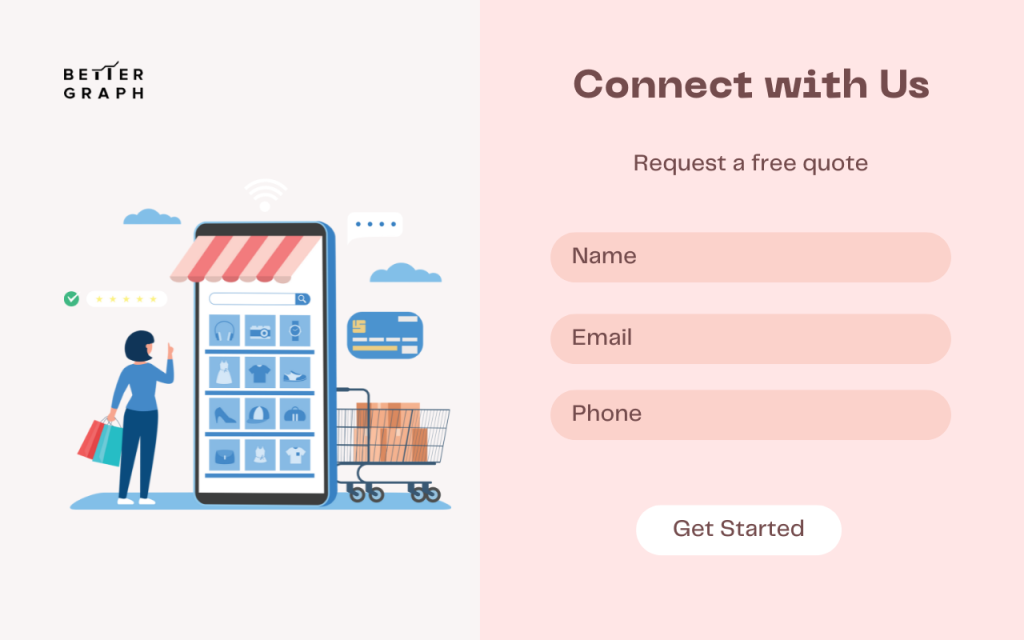 Landing pages, as opposed to web pages, which often have multiple aims and promote exploration, are developed with a single emphasis or goal, known as a call to action (or CTA, for short).
Because of this focus, landing pages are the ideal option for raising the conversion rates of your marketing initiatives and minimizing the cost of generating a lead or sale.
Why is Hiring a Landing Page Design Agency Justifiable?
Landing pages are essential for effective search engine optimization (SEO) and digital marketing strategies. A user-friendly, SEO-optimized landing page can help you achieve your business goals, increasing your market reach or marketing a new product or service.
So, with this quote, why is hiring a landing page design company justifiable?
It seems easy but managing a perfect page for the clients to click on is essential to create an ideal architecture. By making your website an effective lead generation and marketing tool, landing page design directly supports your business goals. Increased revenue and sales are compelling advantages of the landing pages.
4 Tips for Donning Landing Page Optimization
So without waiting, let us begin with the 4 tips that can be a great way to optimize a landing page to ensure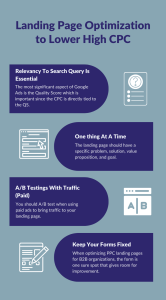 1. Relevancy To Search Query Is Essential
The most significant aspect of Google Ads is the Quality Score. It is crucial since the cost-per-click is directly tied to the QS – a higher score means a cheaper CPC. CPC decreases from 16-50% in QS 6 and higher but climbs from 25-400% in QS 4 and lower. The relevancy of an ad's landing page determines its Quality Score. Connect the landing page to the keywords and ad group's objectives.
A keyword could serve one of the following purposes:
Informative:

It offers broad information about the search query.

Commercial Investigation:

A search is conducted to obtain detailed information about a specific product or service.

Transactional:

The searcher wishes to conduct business.
When conducting keyword research, segment the phrase into the appropriate funnel and design relevant landing pages for the advertising. This allows you to simply relate the landing page to keyword intent and raise your Quality Score.
2. One thing At A Time
Think again if you expect a visitor to guess what she needs to accomplish on your landing page. If you are clear enough, people will only understand what a page is about. You can't expect to make a transaction on the same visit and get them to follow you on social media.
When you look at some of the finest landing sites, you will find that they all focus on one thing. Each landing page has one problem, solution, unique value proposition, and objective. You should follow suit.
Then, concentrate on the advantages of the item you're giving away. How can you assist them in resolving their issues? What does it mean to them?
Also, concentrate on your special value offer. What distinguishes your request? Why should people pay attention to you?
Most crucial, concentrate on what you want them to do.
If you want people to buy from you, provide only one CTA: a "Add to Cart" button. Put your phone number and a "click-to-call" button if you want them to call you. You probably get the picture.
3. A/B Testings With Traffic (Paid)
In one of our previous blogs, 7 Proven Facebook Marketing Strategies That Work In 2022, we discussed the concept of A/B tests. The idea of A/B testing is a hit when it comes to checking on the stiff.
You should A/B test when using paid ads to bring traffic to your landing page. Testing can assist you in fast optimizing your campaign, resulting in higher ROI on ad spend and an increase in conversions.
Why Do You Want to Put Your Paid Traffic to the Test?
The benefit of PPC is that you only pay when you get a click, so you may use small daily expenditures while refining and testing modifications to your landing page.
This is a good technique since it allows you to steadily tweak and polish your landing page before devoting resources (budget) to less forgiving traffic sources. Use PPC to get a general notion of how effectively (or poorly) your landing page converts.
4. Keep Your Forms Fixed
When optimizing PPC landing pages for B2B organizations, the form is one sure spot that gives room for improvement.
There are numerous ways in which these lead-generation forms might become conversion killers. For instance, by:
having too many form fields (or a long form), using too many required fields,

asking for too much (for example, a phone number), 

having too much text, using a non-optimal placement (could be above or below the fold), 

using poor design (a CTA "Submit" button that is too small or easy-to-miss, or a multi-column layout when a simpler one would suffice), 

using bad copy (yes, a form also needs an excellent composition, such as the headline,

the CTA button, etc.).
When optimizing forms, you may be tempted to follow one of the "form optimization best practices" mentioned in the articles.
But believe us when we say there are no "industry standards" for the best shapes. Convert has powered lead generation form tests for every imaginable B2B PPC campaign for firms, from SaaS to consultancies and others. We can tell you this: testing is the only method to uncover your most optimal form.
Art Of Designing 📃
We are sure our tips will bring the best out of the landing page. If still in doubt, get started with BetterGraph to avail yourself of the expert-designed landing page services in India and get sorted with your landing page.
See you in our next blog….