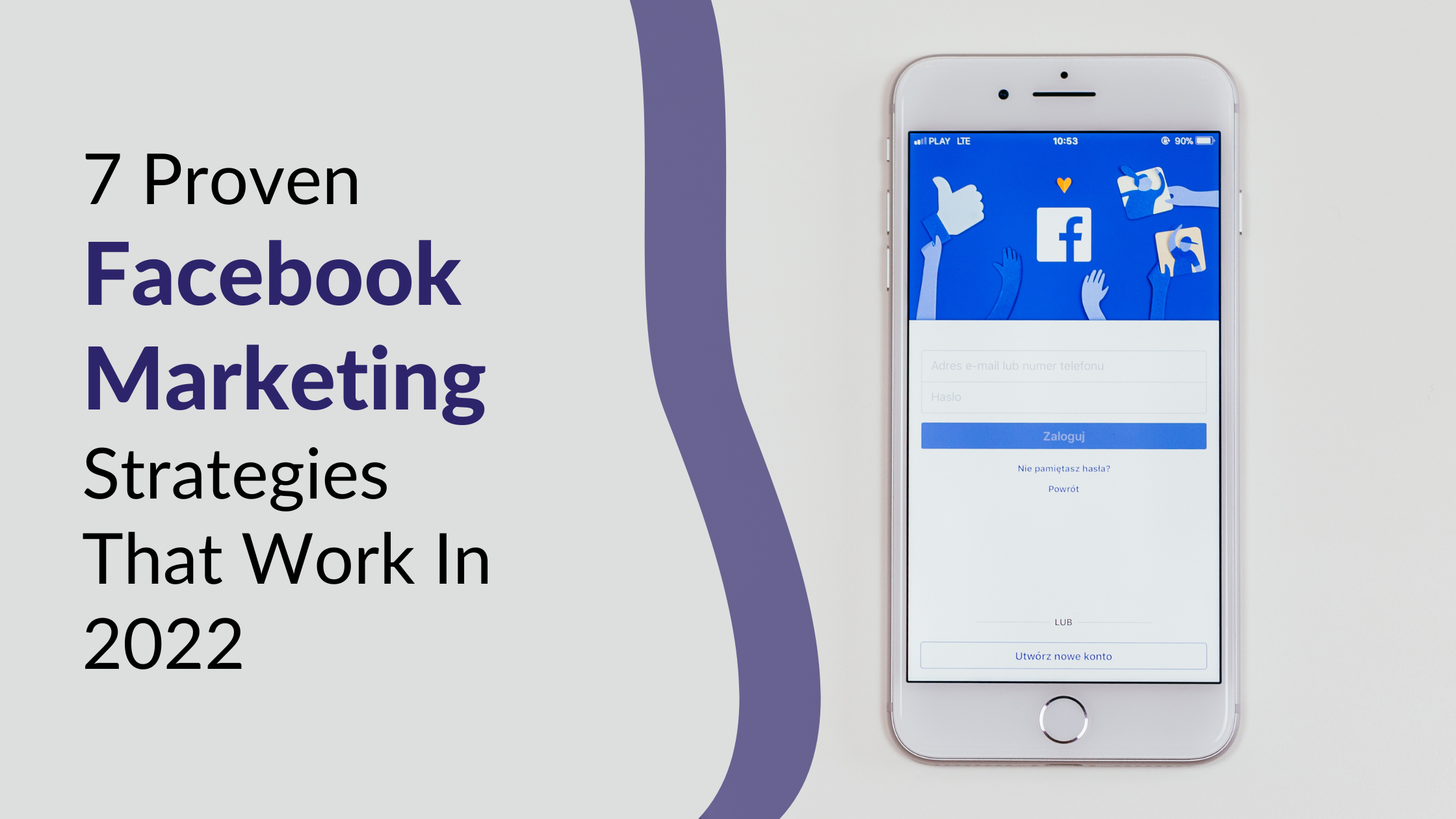 The era of social media is changing at a dynamic rate. As per the Search engine Journal, Facebook stands at number one with about 2.9 billion active users worldwide. With different platforms available on the market, Facebook has stood still for almost 18 years.
Alphabet(Google's parent company) still stands firm in its monetary value, but Facebook is marketers' most preferred social media platform for launching marketing campaigns. Whether looking for a tip on lifestyle or looking for a product to utilize, social media users get a hand on every piece of information within a platform.
What Is The Popularity Factor Of Facebook Among Businesses?
The answer is pretty simple. Facebook collects information about your likes and dislikes, age, food, behavior on social media, family stats, demography, etc., which eventually means that Facebook can target the most relevant ads for a user, making it an efficient tool for marketers to target the right audience and spread information about their brand.
What Validates Hiring a Facebook Marketing Agency?
Facebook advertising is a crucial component of marketing. With precise measurements, you can interact with the target market and support your company's growth. Working on Facebook ads is not a tricky procedure, but it can be challenging to target the right audience without the assistance of a Facebook marketing agency. This is why connecting with an agency that can help you make the most of Facebook advertisements is important. Facebook has the potential to change the game for many business owners since social media is becoming more and more popular with each passing day. Employing experts to help you with the process will boost your sales and earnings and enhance your online visibility.
In 2022, having a Facebook presence would be crucial for marketers. To get the most out of your Facebook page, you must attract more visitors, convert them into leads, and turn them into customers. Optimizing your Facebook marketing services in India showcases the use of Facebook as a marketing medium in today's time.
The following blog mentions the seven proven marketing strategies to make your marketing campaign successful on Facebook.
2. Define your intended audience
4. Develop captivating content
7. An A/B split test is a must

1. Plan Out Your Goal
The first and foremost step while planning your Facebook marketing is to plan your goals. This means, what do you want from Facebook as a platform for marketing?
There can be various goals, like looking to boost website traffic, engaging the users, generating leads, or making the brand familiar with the customers. After setting a perfect objective, you need to plan your Facebook marketing strategy that works with the goal set. There is no set marketing strategy for your Facebook campaign; it can be unique and tailored to your goals. This means the plans must be specified, measurable, attainable, relevant, and timely. The SMART strategy can be a great way to set up objectives.
If you want to improve brand recognition, you might say you aim to add 10,000 new followers to your brand in a month. The aim is defined and making it follows a smart strategy. Setting up a smart strategy makes the goal efficient and helps determine whether the goal set is working as a perfect Facebook marketing strategy. This may be understood by looking at the example below.
2. Define Your Intended Audience
If you aren't connecting with the right people, Facebook marketing is pointless. For this reason, choosing the appropriate target market is crucial. There are chances that your target market is a user on Facebook, whether they are designers, bloggers, chefs, or teachers.
The main element is how to find the target audience.
Facebook Ads Manager is the tool to know. A Facebook Ads Manager is a method for building, modifying, and monitoring paid Facebook promotion campaigns. In order to make it simpler to design and analyze ad campaigns, Facebook has recently integrated Ads Manager and Power Editor into one platform to manage the target audience.
With the Facebook ads manager, you can gain some advantages, like bulk editing of campaigns or ads.
Grab control of campaigns on Facebook, Instagram, and the audience network that includes a range of audiences, geographic locations, and much more.
You can also use the integrated analytical tool called Ads Reporting, which allows you to create, customize, and schedule reports on your performance based on ads and parameters set for the ads. Not only this, but ad reporting can also help in managing your ad campaigns and creating periodic e-mail reports.
3. Plan Your Budget
After defining your target audience, the next step is to set a monthly budget for your strategy. Setting a budget when looking for advertising on Facebook is essential because this platform is mainly motivated by money. As you put in the investment behind the posts and advertisements, this media giant focuses on placing your content to deliver it to people who would have otherwise never seen it.
A typical budget for Facebook marketing would include ad pages, lead conversion ads, post boosts, and content creation. The page-like ads help grow your Facebook followers. Organic growth as a medium can be difficult on Facebook, so little investment is put into fulfilling the aim.
With a large following base on Facebook, the company can gain profits in the long term. To understand this better, let's look into the following example. If you are looking for a laptop sleeve for your laptop, you are looking at two Facebook pages, one with over 10,000 followers and one with 5000 followers. Where will you go? Naturally, towards the page with more followers.
A page with more followers shows the brand's creditability and reputation in the market, making the company potentially better for consumers.
Conversion ads generate leads that can be further converted into customers. These ads are more inbound towards the investments as they directly impact the sales.
Content creation is technically free on Facebook unless you hire a marketing agency or an individual to create content for your page. This is recommended as people wish to engage with the content. Great content is the only thing that can get through the current Facebook algorithm so that the customers see the content created at a better service. In this case, post boosts require a small budget. The posts can be boosted so that the customers see them.
How to estimate the budget for Facebook marketing is simple. You can evaluate the social media ROI when looking for a suitable way to set up monthly Facebook marketing expenses. You can determine the social media ROI. If positive, you are on the right track. However, if negative, modifications should be undertaken.
4. Develop Captivating Content
Drafting content is a crucial step to making your marketing strategy work on Facebook. It is good to plan the posts and maintain a schedule of postings. This can be great when planning events and posting high-quality content.
Various software can be used to schedule and post the content accordingly. Facebook always targets the range with the creativity involved, which states that using images, infographics, or gifs with every post gives it an excellent attractive site. Per the stats, posts with an added image or an infographic are more engaging than those without the same. To get the best out of posts, follow some tips.
Add some natural images as it draws in people's eyes naturally.
Use bright images with high resolution.
Try staying away from cheesy stock images.
It is okay to use ad videos without sound. Just make sure to convey the message.
Keeping the written text short is good as people do not enjoy reading extensive texts on Facebook. So, in this case, include a three-sentence copy with one that grabs attention, a second that values the post, and a third that calls for action.
A call to action should have an encouragement that engages followers, like clicking a link, tagging a friend, watching a video, etc. The use of emotions can increase the comment rate by 33 percent and the like rate by 57 percent.
5. Create Compelling Ads
Creating creative and compelling ads is essential for attracting the targeted audience. While creating ads, keep the following tips in mind: keeping the following information in mind is suitable for creating ads.
Using clear images with faces and videos helps in conveying the message without any sound.
While creating ad copy, it is advisable to keep it dependent on the objective. It is best to stick with the three-sentence strategy when writing Facebook posts.
Ensure that the call to action is defined precisely in the last sentence of the ad copy.
If you want to increase your visibility and awareness, it is advisable to give more importance to boosted posts and ads. Lead generation campaigns can work in providing followers that turn into customers.
If looking for retargeting ads, it seems to be a slightly different lane. The writing of copy for retargeting ads is aided by the idea of directly addressing the customers and showing that you are aware of their interest in your brand. Options like promos or discounts to someone who already has an engaged interest in your brand are great ideas to convert the audience into customers.
6. Keeping A Daily Track
As soon as your postings are ready and your ads are made with an adequate budget, monitoring your Facebook account will be the next stage of our marketing strategy.
Be sure to check Facebook and Messenger comments and messages. Monitor your account daily. Make sure all of your scheduled content is posted on time. Every comment should receive a message or like to make customers feel appreciated. Unaddressed comments may cause customers to become unsatisfied and disengaged, resulting in businesses losing customers.
Positive comments always make businesses feel grateful as they give them a high chance to express happiness and appreciation. In contrast, in the case of negative, angry, or rude comments, it is better to provide better customer service by resolving the issues faced by making them a highly competitive and customer-valued brand.
Daily reviews of the posts are also a great way to fix any errors that arise before the customers have a look. Not only that, but the daily review is also great for increasing the rate of response. With a high response rate, Facebook ensures to take a note and mention the same in your profile, which eventually aids your page.
In the case of spam comments, it is good to mark them as spam so that Facebook does not register them as ignored messages, which can have a harmful effect on the response rate. Daily monitoring of the content and keeping pace with the marketing strategy seems like a task to pour extra focus to ensure the successful implementation of the campaign. Supporting the strategy and ensuring it is synced with the schedule targets are some of the reasons for hiring a digital marketing agency.
7. An A/B Split Test Is A Must
Once the marketing plan has been implemented, it is crucial to optimize it continually. The A/B split test can help to attain this. This is done when you compare small variations of the marketing strategy to get an idea of what aspects work best in the strategy.
Facebook provides various metrics to help in the A/B split test and to help in optimizing the marketing strategy. Testing can aid you in tracking what posts and days work best for you, what content resonates with the audience, and what ads are working as the most effective coverage for the audience. Facebook insights can also be accessed to offer valuable stats to optimize the strategy. The Facebook ad manager is also helpful for getting insights about the cost per click, total ad reach, and many more.
Down The Lane
Without a doubt, Facebook is one of the primary social media platforms that is used for marketing. It is cheaper and more effective for targeting your audience and turning your leads into customers. People are highly addicted to Facebook and unconsciously sign in every day. Search engine sites can only connect with people when something related to business is searched, whereas, with Facebook, your brand is exposed to the audience daily, making it a brand loyalty bonus. This clearly shows how Facebook has gained popularity in the market.
So taking advantage of your Facebook presence is a must, not only for business marketing but also as a way to regularly connect with the audience and build a bond that makes them feel privileged and taken care of.