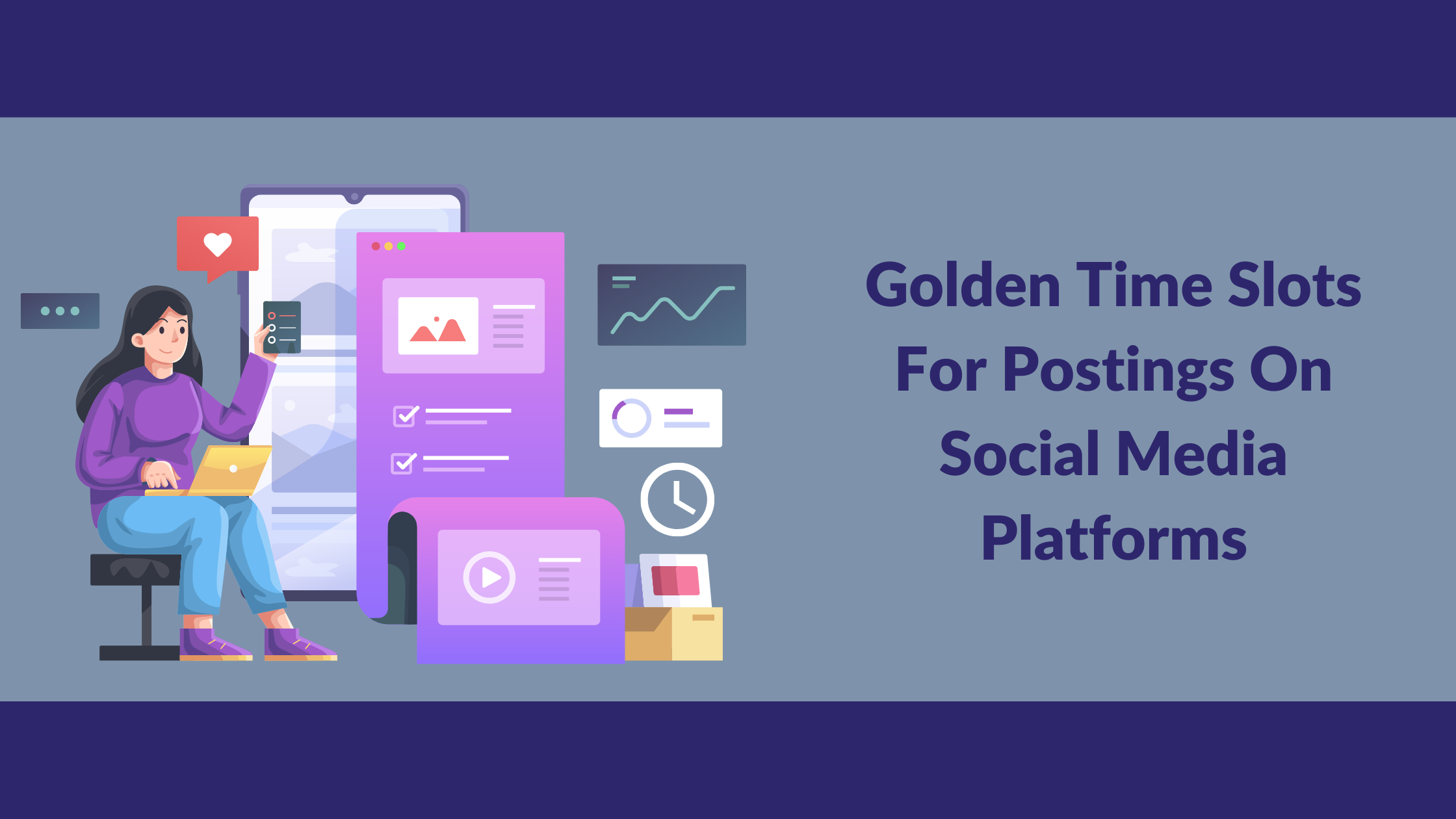 Hey Fam! Welcome back to our next blog, which is indeed a most demanded one 
What is the best time to post on Social Media?
This query is not a new one. And this has been a great query in our social media team too. When to post to achieve more and more reviews and audience attention. And believe us,  creating a full-fledged social media post is a time taking task.
If there are no proper reviews for it, my friend, it is heartbreaking as it takes a lot of creative interaction while creating the posts.
So here we are, with the golden time slots that are the best time to engage with the audience.
One of the fastest methods to promote your brand and the excellent content you produce is through social media. However, submitting content to social media at random times won't cut it because some times are better than others for posting.

Companies many a while hire a social media marketing agency to manage social media platforms, as it is considered one of the finest ways to make your brand visible.
These are fantastic posting times to start with if you're new to social media and have a limited number of previous posting data or audience insights to work with. However, they are general. Adjust your posting frequency as your accounts get bigger to match the habits of your target audience better. How much it differs from the ordinary populace would surprise you.
The strategy used by BetterGraph's social media team to determine their own optimum posting timings is demonstrated here. Determine the ideal posting times for your audience to get the best engagement.
Let's begin with Instagram.
Instagram
Instagram, the hub for pictures and videos on the go, is one of the marketer's social media handles. 
It's crucial to take into account the potential for higher Instagram sales. Instagram makes it much easier to stay in touch with current and potential customers. It's clear how much users enjoy interacting with marketers on Instagram because 90% of users follow at least one business.
Our blog Instagram Marketing: That's How You Slay Your Competition! clearly mentioned the essence of Instagram for businesses.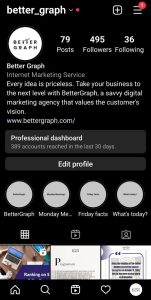 Most businesses find that mid-to-late afternoon precisely, between 6 p.m.-9 p.m.., 3 p.m.-6 p.m.., and 9 p.m.-12 p.m.., are the optimum time to post on Instagram. 
Saturdays are the perfect day to post on Instagram. Mondays are the most challenging days. In contrast, B2C brands claim Saturdays are the best day, while B2B brands claim Fridays are the best day.
The worst hours to post on Instagram come up to be from 6 a.m. to 9 a.m., from 9 p.m. to 12 a.m., and from 12 p.m. to 3 p.m..
The number of Instagram users reached 2 billion monthly by the beginning of 2022, following a growth spurt in 2020 and 2021. While TikTok is becoming a stronger competitor for short-form video content, Instagram continues to thrive by introducing new features and improving those it already has. Reels have made it simpler to make and find videos on the app, and Instagram Video has been given new life and expanded to 60-minute recordings.
Facebook
Facebook, without a doubt, rules the marketing minds. With over 2.9 billion users worldwide, Facebook stays the heart of social media. Our blog, 7 Proven Facebook Marketing Strategies That Work In 2022, clearly states Facebook is a king player in social media.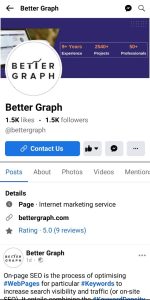 According to the research, the ideal time to post on Facebook is between 8:00 a.m. and 12:00 p.m. on Tuesdays and Thursdays. This is consistent with what the social team discovered after investigating their data.
The social media team at BetterGraph believes that on weekdays, 6:15 a.m. and 12:15 p.m. PST are the optimal times to post to Facebook.
Both prior performance and follower activity are significant on Facebook.
Twitter
Compared to the previous year, the "substantially" best times to post on Twitter have changed.
Now, throughout the week, mid days and mid mornings are when engagement is highest. It has been noticed that Mondays and Thursdays are the best times to post on Twitter.
The social team examined their data and discovered comparable (but broader) results: weekdays between 6 and 9 a.m. PST.
Twitter has long been the preferred medium for breaking news and in-the-moment conversations. To participate in popular subjects, brands must be timely while keeping their principles in mind.
The peak engagement times on Twitter have significantly shifted from last year. They are now much more focused on the mid-weekday mornings and afternoons. This can indicate a stronger focus on breaking news and updates and a desire for amusement provided by trending Tweets and memes.
Remember that Twitter is utilized for purposes other than trending topics and breaking news. As an alternative to calling customer service, several companies use Twitter as part of their customer care strategy. This is crucial for the platform as businesses continue to build customer trust and actively improve the customer experience through social listening.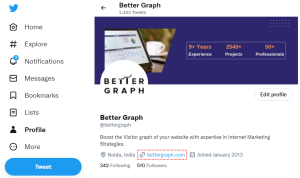 LinkedIn
A social networking site oriented in the business world is called LinkedIn. The website's purpose is to enable registered users to create and save professional networks of people they can rely entirely upon. Professionals can also use it to look for jobs, research companies, and keep up with business and industry news.
Tuesdays from 10 a.m. to noon are the best times to post on LinkedIn.
The perfect days to post on LinkedIn are Thursdays and Wednesdays.
Saturdays and Sundays are the worst days to publish on LinkedIn.
LinkedIn's engagement rates remain steady, which is not surprising for any social media platform concentrating on business. High engagement hours are more focused throughout the middle of the workday and last less time than they did in the past. Due to a considerable decline in activity over the weekend, you are less likely to see views on your LinkedIn content.
Given how much of LinkedIn's content is focused on career advancement and professional thought leadership, most consumers are making the most of this information during their working hours.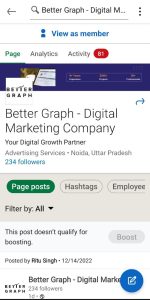 YouTube
Unquestionably, the most popular site for watching videos is YouTube. After Google, it receives the second-highest number of visitors worldwide.
Nearly everyone watches YouTube, and individuals from many walks of life, including brand marketers like you, utilize it to spread the word about their products to a broad audience.
Post between 3 and 6 p.m., 12 to 3 p.m., and 6 to 9 p.m. (31%). The hours of 3 p.m. to 6 p.m. are the most popular for advertising/marketing firms. According to marketers polled, the ideal day to post is Friday, while 25% suggest posting on Saturdays. The worst days to publish on the platform are Monday through Wednesday and early marketing firms.
Social Media Is All About Time!
There is a vague, all-encompassing ideal moment to share something on social media. The best time for your brand to be seen differs for every channel and is as distinctive as your audience.
However, using the correct data to optimize your publishing schedule can increase your social ROI and produce tangible results.