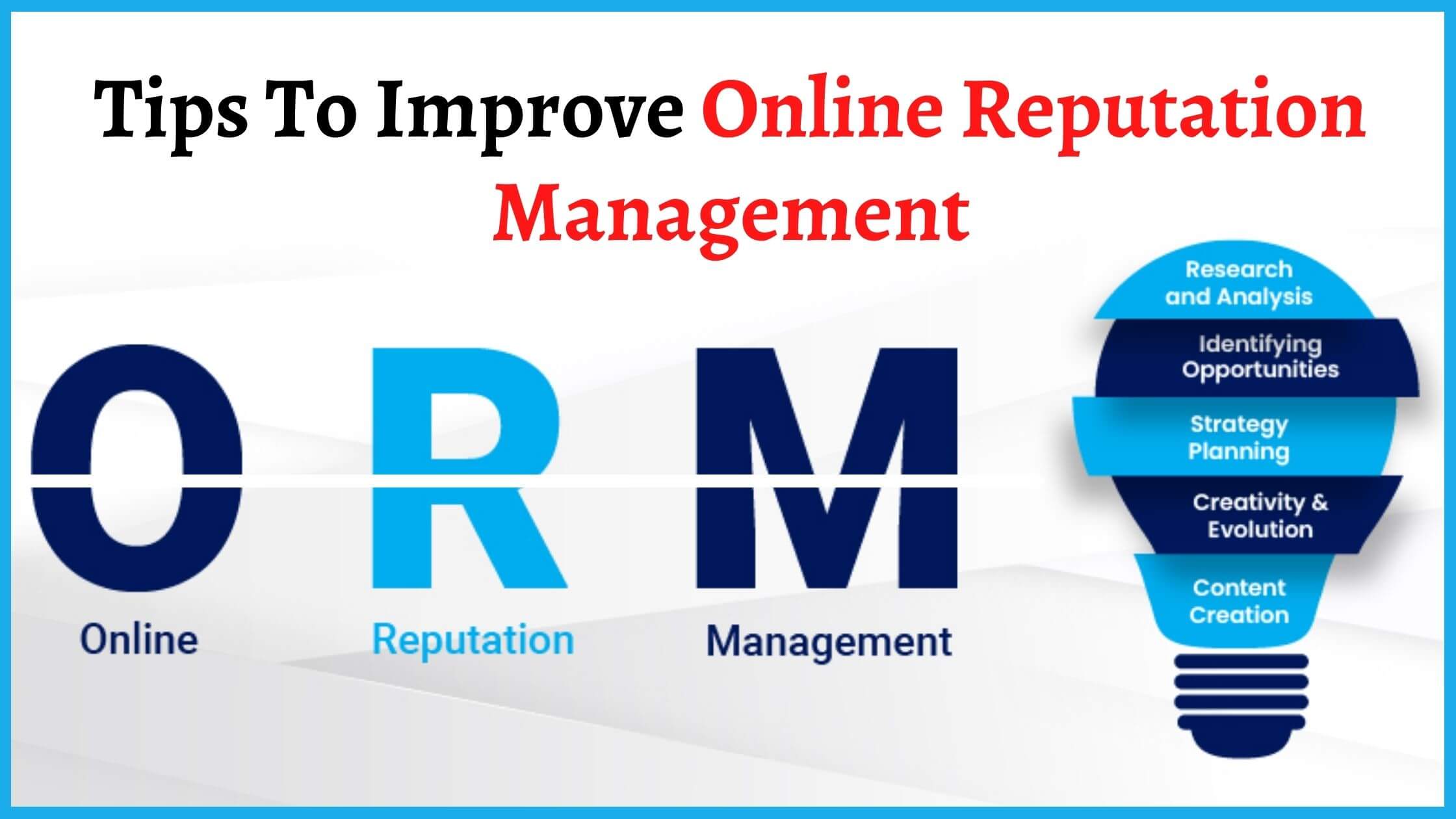 Online reputation management is the method in the digital marketing niche which was neglected initially, but when used appropriately, delivered splendid results.  
As an individual or a business, you will need it as there might be several challenges willingly or unwillingly when you step into this competitive world. All your competitors might try to smack our image on the internet, and damage can trigger a business.
Thus, it becomes imperative to improve brand awareness with the help of online reputation management. Below are some tips that you can use for improving your online reputation management:-
Boosting The Online Presence Of Your Product
It is best to focus on the product rather than the brand to get an impactful presence. Developing websites, social media profiles, and other forms of SEO-related content of your product that every customer might search by name or any different keyword. This will gradually improve online reputation management. 
Attention To The Social Media Accounts
When you have multiple social media accounts for your brand and product, you can manage your online reputation easily. But, this will happen only when you regularly maintain them to gather an organic following. It is best to connect with an integrated marketing communication agency to boost your online engagement. 
Never Neglect The Online Reviews
You should encourage your happy customers to talk about brands and review various social media platforms. Apart from the collection of reviews, online reputation depends on how you respond to negative reviews. Thus, you should never try to ignore or escape from the negative reviews; instead, you should address them either by apologizing or coming to a mutual solution through phone or e-mail.  
Do Not Indulge In Online Arguments 
Make sure that you are not indulging in any online argument. Regardless of the fact who started the dispute, it is better to understand that getting into an online argument can hamper your brand's image and is quite unprofessional. Being professional and maintaining your cool will help you keep your online reputation and grow your customers. 
In A Nutshell!
Reputation management in digital marketing holds the same importance as SEO 0,0. SMO and other tactics. However, to make reputation management effective for brand awareness, you must implement some management strategies. All the tips mentioned above if implemented appropriately will help you in getting a positive image smoothly and in a hassle-free manner.