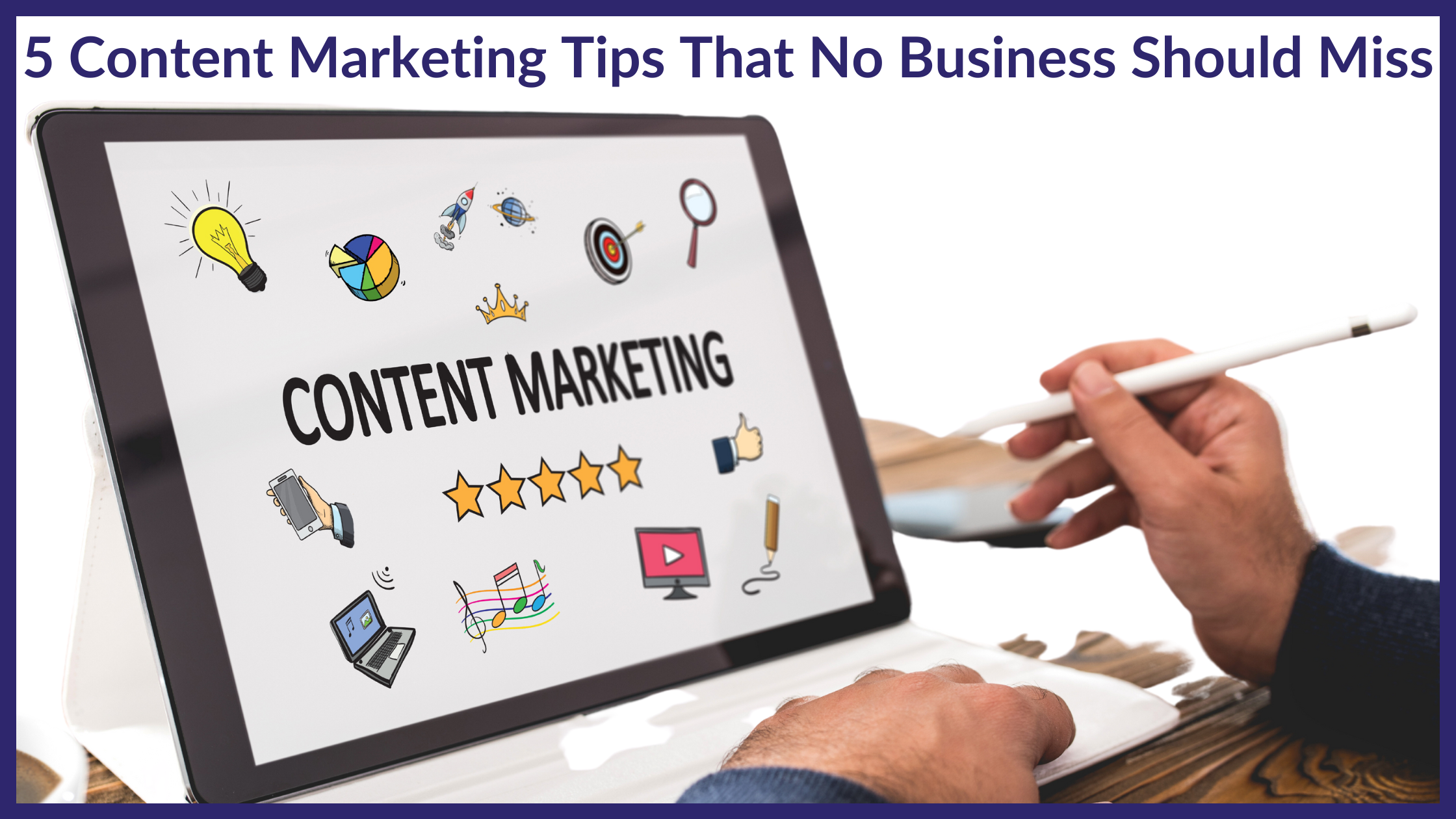 As we are aware, the Internet has surged to be a powerful marketing tool; a robust content marketing plan can assist you in reaching your potential customers. Instead of keeping your website to a bare minimum, you can resolve your customers' queries and convert them into leads.
Here, we describe the top 5 content marketing strategies to follow.
Keep Your Content Updated
Ensure that your shared content remains relevant on your website, and for that content, revamping is the best strategy. Include the year in your content and update it accordingly. If you are writing on the latest technology or service, ensure that it doesn't include outdated concepts; share what is happening in the market. 
Minimize your work when you're optimizing your content; eliminate the year in the URL so that your URLs don't change. You can schedule your editorial calendar to revisit the content for renewal.
Consistent posting and up-to-date content on your site will help you build trust with your audience. For this, you can also use content marketing services.
Build a Social Media Presence
The extensive popularity of social media hasn't been hidden from any of us. If you are a seller of a product or a service, you will gain enormous benefits from the loyal customer base via social media. 
To create a result-driven profile on social media, you need to be active on online platforms that your audience uses and plan engaging activities. Rather than merely publishing a blog or landing page and forgetting about it, share your fresh and exciting content with your followers on all your social media channels.
Track Your Performance
Only sharing content is not essential; having quality content is vital. If your visitors and viewers don't convert into customers, that means you need to form a new content strategy. That's why analytics is so essential.
Carefully monitor, track, audit, and take follow-ups for the plans that are working or not working for your marketing. Focus on conversion rate and web traffic, and outline content marketing ideas that can work better.
Identify Your Audience
The content you create is for your audience. And, if you are unaware of your niche audience, you will not be able to provide content that engages with your audience. Analyze the ideal customer who's best served by your products and services. 
Below are the ways to help you realize your target audience:
Create customer surveys and carry out client interviews.

Analyze your competitors and their marketing strategies.

Conduct market research to know the trends of similar products.

Determine the general demographics, personalities, and customer requirements.

Exclude the non-targeted audience and save your ad dollars from the segments that will not yield returns.

Use Google Analytics to determine key audience insights and create a data-driven marketing strategy. 
Create a Content Calendar
Rather than struggling to get the idea for publishing content regressively, you can create a monthly calendar to define the tasks, such as social posts, blog posts, newsletters, and more. It will assist you in maintaining consistency in delivering the relevant content.
Conclusion
Whether you own a small business or have a large enterprise, having a clear content marketing strategy will help you promote your business to the right set of audiences. You can opt for some of the tips mentioned above if it is not feasible to implement them all.